Posted on January 03, 2019 by KeViN in Milf Sex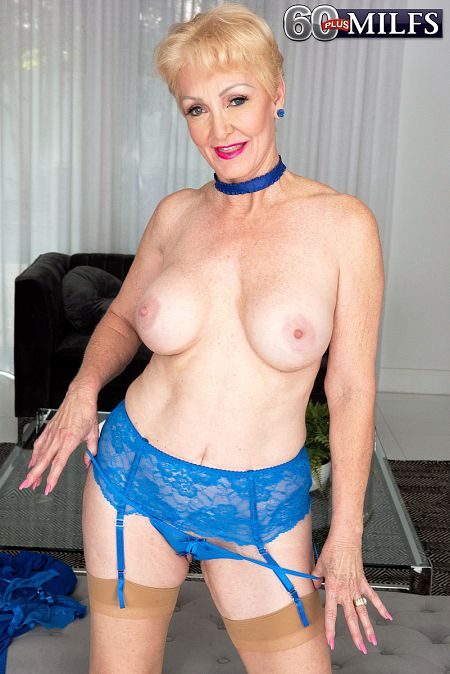 We've had a lot of spectacular women here at 60PlusMILFs.com. Seka Black, a 64-year-mature wife, mother of five, grandmother of 11, is ready to join their ranks.

Seka is special. She's stunning. She has a smokin' bod with big boobs and a nice, round, fuckable butt. She's the epitome of a 60Plus milf, the kind of woman we're always looking for. And that's why this is Seka black Week at 60PlusMILFs.com.

So here's the schedule:

Solo photos today.

Solo movie and interview Tuesday.

interracial hardcore photos Wednesday.

interracial hardcore movie Thursday.

Seka is used to showing off her body for all the world to see. She used to be a stripper. Now she does her thing on Twitter, which is how we found her.

"Someone on Twitter told me that you were trying to get a hold of me, so I Tweeted you," Seka said.

See? Twitter is good for something.

She used to be an accountant. She and her husband have been swinging for over 20 years. She loves big, black cocks.

Like we said, this lady is special.
See More of Seka Black at 60PLUSMILFS.COM!